If you're looking for someone to professionally install a cat flap then look no further. Whether you need it in a PVC door or a double glazed unit, we've got it covered.

We ask that you supply the cat flap and we will install it. We recommend SureFlap products which can be found here https://www.surepetcare.com/en-gb/pet-doors

If you're having a flap installed in a double glazed unit then you will also need to purchase the mounting adapter. Holes cannot be cut into existing double glazed units so you will need a new glazing unit with the hole precut which we supply and fit (Photo below). All you need is the cat flap and adapter and we do the rest!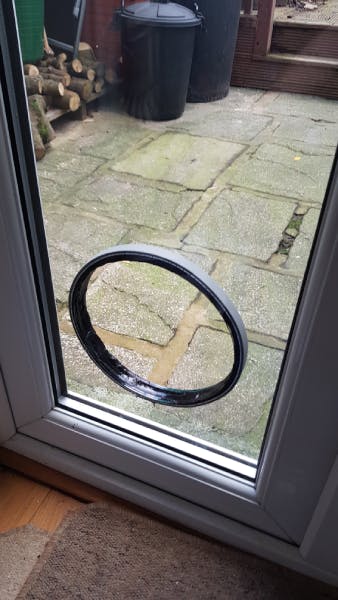 If you would like further information or discuss your installation then please call us on 01772 382456 or use the WhatsApp messaging service on our website.

Please note: if your cat would like to help out with the installation then we're fine with that!