PVC Window Repair service based in Euxton, Chorley
Offered throughout Chorley, Euxton, Buckshaw Village, Leyland and the surrounding areas
Are you looking for a professional PVC window repair service? Then VPS Door and Window Repair are here to help.
We are based in Euxton and are happy to offer our PVC window repair service throughout the surrounding areas, which include nearby Chorley, Buckshaw Village, Leyland and Preston.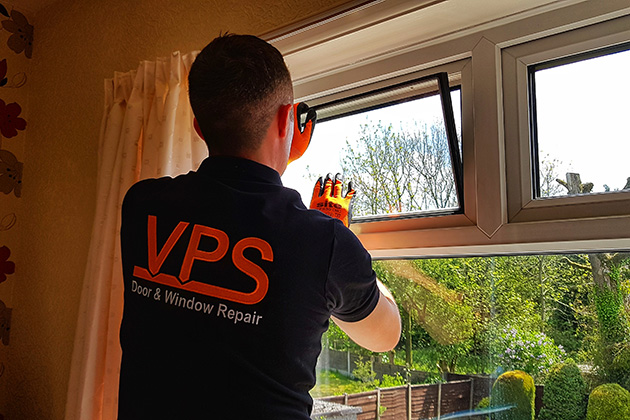 Why choose VPS Door and Window Repair?
At VPS Door and Window Repair, we are highly experienced in carrying out PVC window repairs throughout the local area. We take pride in the work we do and ensure that each and every one of our clients are entirely satisfied with the service they receive from us.
Great thing is, you don't just have to take a risk. We have been highly rated and have had our reviews independently verified by Expert Trades. To see what our customers have to say about our range of services, please take a look at our website's Reviews page.
Need your PVC window repaired? Contact us today
If your PVC window is in need of repair, then look no further than VPS Door and Window Repair. We are confident that with our skills and experience, we'll be able to provide you with a first class service.
Please get in touch and we will be more than happy to help with whatever you need, whether it's asking us for our professional advice or arranging for us to carry out a free estimate.
To contact us, please give us a call on 01772 382456, where you will get through to our friendly and polite team. Alternatively, you can leave us a message using the contact form found on this website, and we will aim to rely to your enquiry as soon as we are able.
Thank you for taking an interest in the PVC window repair service as offered by VPS Door and Window Repair, we look forward to hearing from you.