Lock snapping is a huge problem in the UK with many people only finding out about it when they've become a victim.
Here's how to check if yours are safe.
Underneath where you insert your key, as shown in the image below, there may be some writing or it may be blank. Locks that are snap safe will have three stars on them here. These are often accompanied by a British Standard logo or a Diamond.

You may find that you have 1 star or a British Standard logo. These locks sometimes have some snap resistance but they are not snap safe.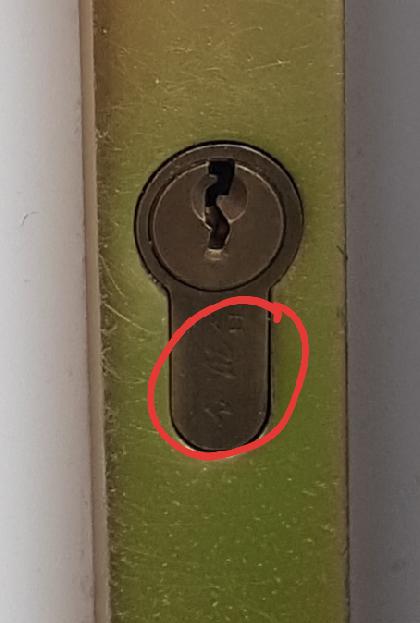 I don't see any stars. What can I do?
First of all don't panic, you don't need a new door! The lock in your door can be changed by a competent installer. If you're looking to upgrade, we recommend Police approved three star snap safe Ultion Lock. These come with a snap safe guarantee. More information about these locks can be found by clicking
HERE